Maria Sole Ferragamo, is the winner of the the fourth International Design Competition Craft the Leather organized by Consorzio Vera Pelle Italiana Conciata al Vegetale (Genuine Italian Vegetable-Tanned Leather Consortium).

The ten CTL collections in veg-tanned leather exhibited last week at Lineapelle in Milan received all great comments, but summing up the votes of the Jury Panel, of the visitors at the fair and of the online followers the collection "Cutting Edge" of the young Florentine designer easily gained the first place.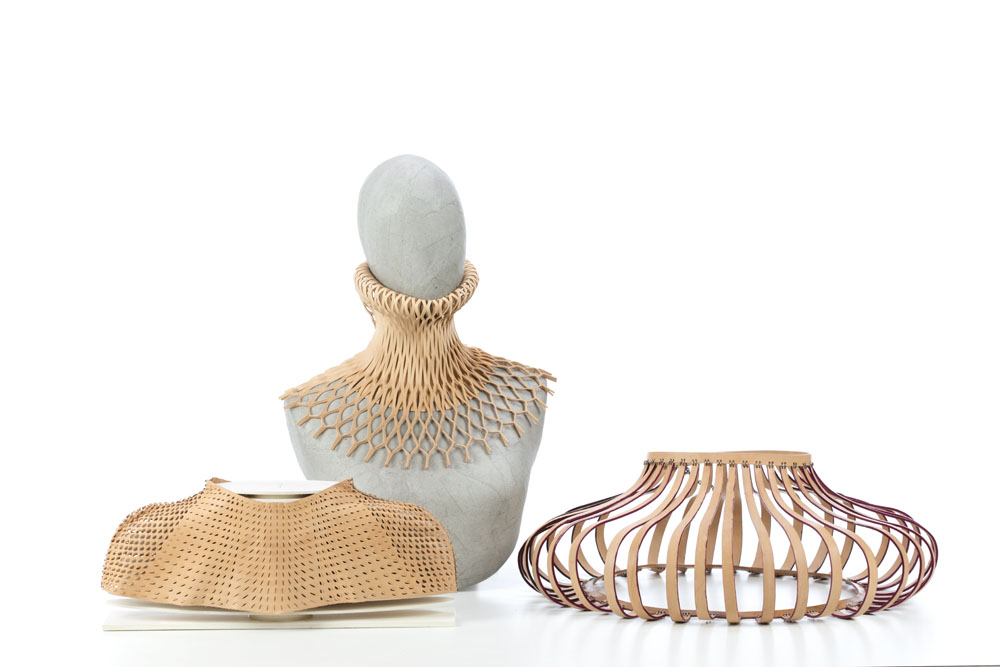 Maria Sole Ferragamo was born in Florence in 1990. After graduating in Architecture at Politecnico di Milano in 2013, she moved to London to follow her true passion, jewellery design. She is about to conclude the second and last year of a Master degree in this discipline at Central Saint Martins University and will show her final collection in June. Maria Sole is studying on a "by project" research Design MA and she is exploring the use of leather remnants from the fashion industry for the creation of jewellery for the luxury market.
Working and playing almost compulsively with vegetable tanned leater set the foundation for the collection. An explorative journey through vegetable tanned leather's materiality, using a jewellery designer's eyes and approach for the re-visitation of threetraditional women's garments.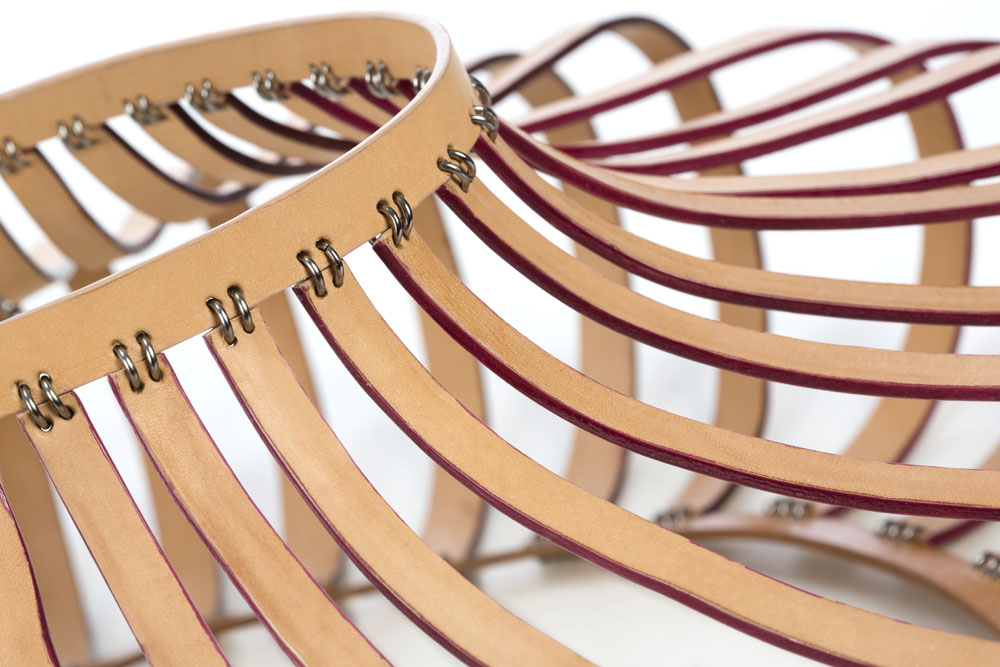 "As a designer – Maria Sole says – I am aware that we just don't need any more stuff. We need good stuff, which has a meaning behind, that respects the environment, the people that have been working to make it. My dream for the future is simply designing and making. My greater dream though, is to leave something positive within the context of Italian craftsmen and leatherwork. I am so aware that Florence and Tuscany are unique thanks to this heritage. It is a reality that I have deep in my heart and I would be honoured, one day, to work with these incredible people and design new and exciting products."
"Craft the Leather has been an enlightening experience. I have been fascinated by the passion and heart that all of the people that I've had the fortune to meet during the workshop put in what they do. This has made me realize even more how important this aspect is in what I do and the way I want to carry on doing it. I believe it really makes the difference."
"I love how vegetable tanned leather changes over time, it ages with you, carrying your story. In my opinion this creates a very intimate relationship between the wearer and a product."
Our compliments to Maria Sole!